About


Analisa Smith is our Physical Education/Creative Movement Lecturer

and the After School Club Director at Utah State University's

Edith Bowen Laboratory School.

Analisa has over 29 years experience teaching elementary physical education and creative movement. Smith is in her 6th year as After School Club Director.

Teaching movement skills and movement methods through a structured skill based curriculum has been the most effective for her students. Her emphasis is an integrated curriculum of other content areas and art disciplines through creative movement and physical education. Smith's curriculum resonates the Utah Sate core curriculum, the Physical Education National Standards,

and National Core Art Standards.

Smith has attended various workshops and presented at many conferences state and nationally, is a current faculty member of Arts Are Core. Smith participated in the re-writing of the Utah State Office of Education integrated Science core K-2, and collaborated with USOE to write the K-12 Physical Education Curriculum development and lesson plans for classroom and physical education teachers, focusing on integration, and was chosen to pilot the 2008 version of the dance core. Analisa Smith was awarded Utah Association of Health, Physical Education, Recreation and Dance' Elementary Physical Education Teacher of the Year in 2008. Under Smiths direction, in 2012 Little Blue After School Club was awarded the Excellence in AfterSchool award from AUA, AfterSchool Utah Association.

Smith uses her

Love & Logic

training in her teaching and also invites professionals to teach this 6 hour course to her ASC staff, is currently CPR and First Aide certified.

Interior Design was Ms. Smiths major in college, which helps us understand her desire for aesthetically pleasing spaces.

Analisa, AKA Grammy Smith, is a devoted parent and grandparent. Putting

First Things First

whenever she can, to accomplish her primary love language, which is

quality time

, to be spent with those she holds dear to her heart, is her personal passion.
---
Presentations




•USU 3050 Dance October 2015
• Jumpstart October 2017
• Arts Are Core August 2016
• USU Spring Dance Workshop March 2016



Awards

• Excellence in AfterSchool Award, AUA 2012
• PE Teacher of the Year 2008



AfterSchool Club




Director of our Little Blue AfterSchool Club 2011 to current


Students



Powered by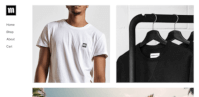 Create your own unique website with customizable templates.